American Academy and Board
of Regenerative Medicine
Member
Directory

Membership
Application

Board
Certification

Member
Login
Welcome
The American Academy of Regenerative Medicine (AARM) and the American Board of Regenerative Medicine (ABRM) are the leaders in setting standards and promoting excellence in the field of Regenerative Medicine, related education, research, publication and certification.
Member Directory
AABRM Certified Members are not only experts in Regenerative Medicine but offer a wide range of related procedures and services. Search our extensive Member Directory to find a Member near you.
search our directory
Become a Member
Join the AABRM today! As a member you have access to experts in the field, publications, research opportunities and certification.
member application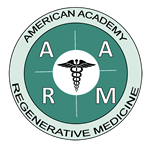 Excellence. Education. Research. Practice.